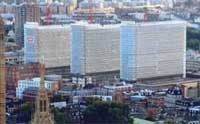 Welcome to the H&B website. Our company is recognised as one of the leading access companies in London and the South East. We have a wealth of experience in all aspects of access scaffolding including: Demolition, New Construction works (high, medium and low rise), Internal and External access for Refurbishment, Access for Asbestos Removal, Petro Chemical and Heavy Engineering, working in Tidal & Still Waters, Power Stations, Tunnel Works and confined spaces, Railways & Underground Railway work, Government Secure Sites and much more. With our experience, no job is too large or too small.
The company has substantial involvement in the Petro Chemical Industry and has a history in the field of access scaffolding for refineries and heavy engineering establishments. Having considerable experience in this field, we developed our links with the Construction Industry and have over the years built a diverse and varied client base.
From its roots 40 years ago, H&B has evolved into a group of companies under the parent company of Blackwell Scaffolding Group (H&B) Ltd. We consider ourselves to be an organisation that is driven by a need to maintain a good working relationship with our clients and therefore have a flexible approach that ensures we can respond positively to the changing needs of our customers.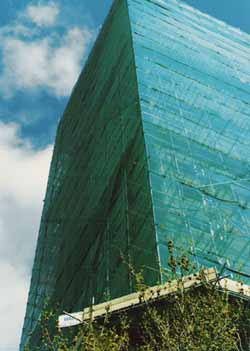 Our Contract Managers and Estimators strive to provide a helpful and very professional link to both our existing and prospective clients and their dedication and enthusiasm guarantees all clients receive the very best service. As an organisation, our principle aim is to satisfy our customers' requirements and our objective is to do this in the most effective and efficient way. We achieve this by regularly reviewing our processes and procedures to ensure that the service we provide is both valuable and proficient.
We are also recognised members of the following regulatory bodies:-
The British Safety Council (BSC)
The British Standards Institute (BSI), in accordance with the International Standards for Quality (BS EN ISO 9001:2008)
CHAS - The Contractors Health and Safety Assessment Scheme
The Federation of Master Builders.
The Freight Transport Association
We are confident that you will find that our management approach and our expertise in delivering our services on time and within budget set us apart from our competitors.